Brief:
We were tasked with revamping and restructuring SOS Sahel's website to make it completely user-friendly, functional and mobile responsive for current and new members. We created a photo gallery, newsfeed, tags, social media streams (twitter, Insta) and a newsletter signup option to ensure that the community of SOS Sahel can remain up-to-date on past, current and future events.
Services rendered:
Branding
Web Design
Maintenance
SEO
UX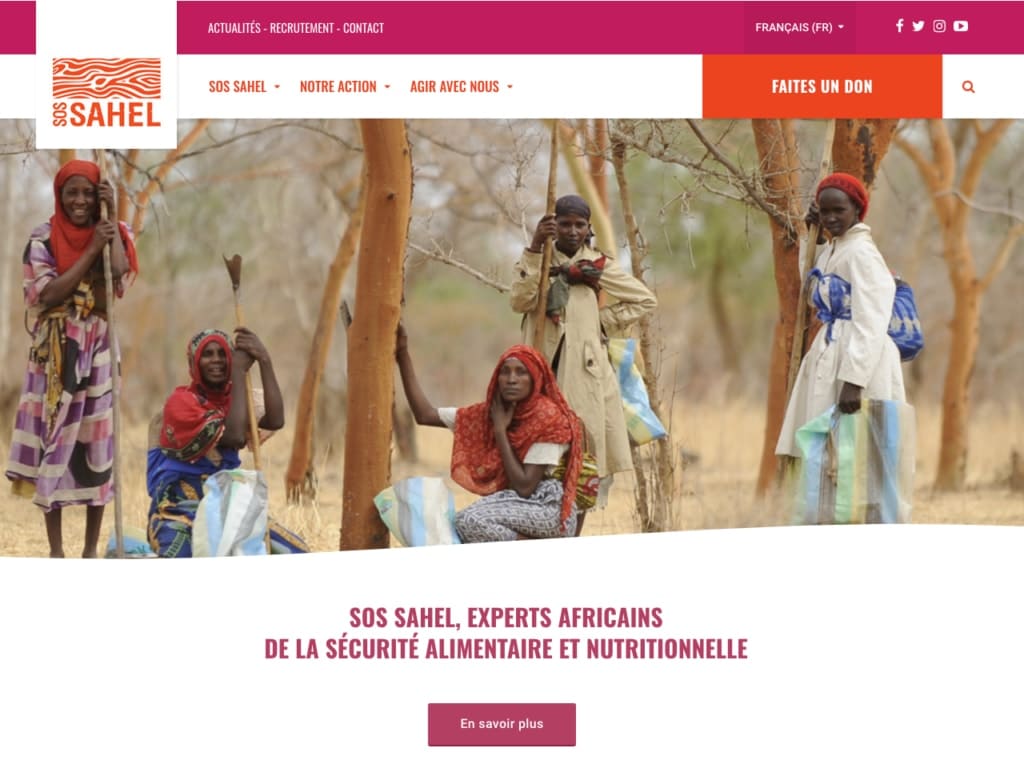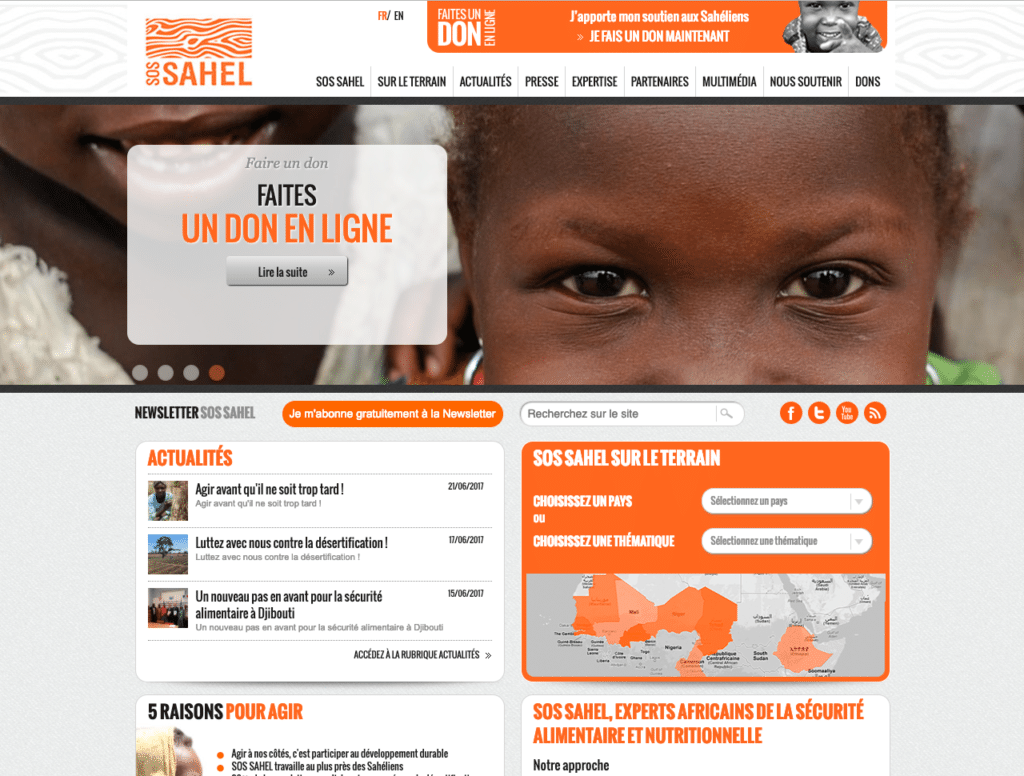 Ready to design your new site?
Good nonprofit websites should drive deeper engagement and ultimately donations. Websites should be more than pretty brochures. At Good, we help nonprofits share a clear message, tell a compelling story and trigger action.
A lot of great ideas! They're creative and try to find the right solution for each client. It is very easy to work with Good.
Barbara
International Coordinator, Little Brothers - Friends of the Elderly
Good Agency designed our wordpress website and I must say they did an awesome job. They always revert with answers as quickly as they can. Please don't hesitate to contact Good for any online fundraising or website design needs.
Max
Head of Development, LEA USA